Tweak your teeth: Is Invisalign better than Botox?
Aesthetic dentistry is booming with an unexpected rise in demand for Invisalign invisible braces. Statistics reveal there was a 12 per cent increase in cosmetic dentistry in 2020 and the global market is predicted to grow at an annual rate of 5%, increasing its value to an estimated £21 billion by 2026.
The 'Zoom boom' was a key driver in why dentists experienced a rise in interest for teeth 'tweakments'. During lockdown a lot of us spent so much time on virtual calls, constantly looking at our faces and teeth, making us more aware of our imperfections.
41% of people feel that their oral health is connected to their emotional health
MINTEL STATISTICS
What can Invisalign do for me?
We all know Invisalign can help straighten teeth, but these invisible braces can bring so many other benefits too.  "The teeth and jaw are the 'frame' of our face, or the scaffolding if you will," says Dr Uchenna. "You can look at the upper half of the face and not necessarily know how old someone is, but it's the lower third of the face that can be most telling of age. It's for this reason that dentistry and aesthetic dermatology work best when approached holistically."
"You might be convinced that you need fillers or another facial tweakment but actually dental treatment might be more suitable, effective and produce the most natural-looking result." 
As we get older, not only do our collagen levels reduce in our skin, but our teeth also begin to collapse inwards, which 'narrows' our mouth causing a loss of volume in the lower face. "Invisalign aligners are brilliant as they help to counteract this by widening the smile while also straightening teeth, adding structure and support to your mouth and reducing the appearance of sagging," explains Uchenna. 
Tried & Tested
After decades of teeth grinding, overdoing the red wine and wisdom-teeth undoing all the hard work of teenage brace-wearing, Beauty Editor Charley Williams-Howitt wasn't smiling as widely as she should. Until that is, she started her Invisalign journey with Dr Uchenna Okoye.
Your first appointment
Messy and uncomfortable moulds are, thankfully, a thing of the past as nifty technology replaces them. A 3D digital scanner called iTero, captures thousands of pictures of the inside of your mouth, which are then assembled into an incredibly accurate 3D model of the mouth, teeth, and gums. It's from this Dr Uchenna can map out a bespoke treatment plan. Plus it shows you what to expect teeth to look like post treatment. 
The rules of Invisalign are:
• Wear for 22 hours a day 
• Remove them every time you eat and drink (you can leave them in while drinking clear liquids such as water).
• Brush teeth after every meal
• Clean the aligners every evening.
What's next?
After a few weeks you will collect the first 2 sets of aligner trays. Each set of custom-made aligners will shift teeth gradually, working individually to make little adjustments to the tooth position. You also have little teeth-coloured markers (known as 'bumps') bonded to certain teeth to help with precision alignment – they allow the aligners to grip teeth as they guide them to their new location, speeding up the process.
How long does it take?
You are usually given 20 sets of trays, and wear each set for about 2 – 3 weeks. Usually treatment takes between 12 to 15 months depending on the complexity of your teeth issues.
For more information about your Invisalign journey contact London Smiling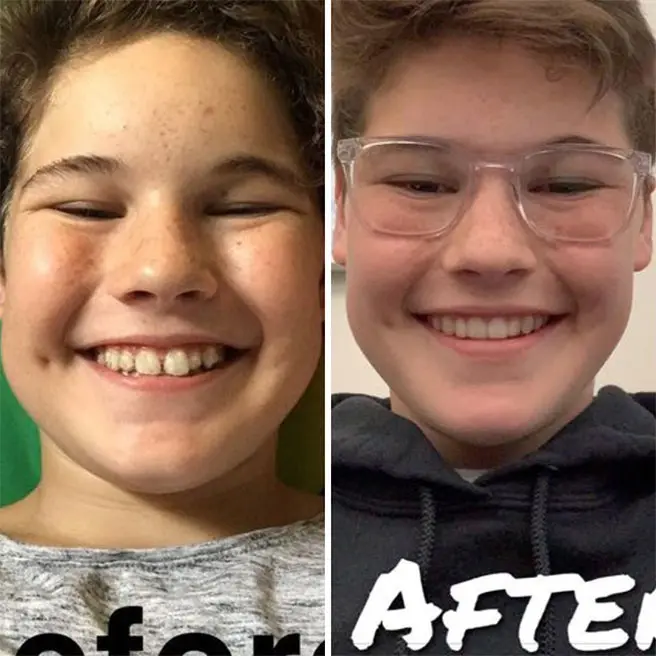 Sunday Times Style23rd April 2023- features expert quotes from Dr. Uchenna Okoye on how ageing affects our teeth Forget fretting about wrinkles -...
read more